Vincent Ossipow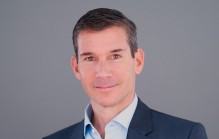 Partner
Geneva
Vincent Ossipow joined NeoMed Management in 2017 as a Partner. He has over 19 years of experience of venture capital investing in healthcare in Europe and US.
Vincent also manages Omega's funds where he joined in 2014. Previously, Vincent worked with Sectoral Asset Management, a healthcare institutional investor, as a Partner for private investments.
From 2000 to 2006 he was a research fellow at the University of Geneva, studying the molecular basis of brain function, and also acted as Sectoral Asset Management's Chief Scientific Officer during this period. Previously, he worked at Pictet Bank as a research analyst for biotechnology equities and as a co-manager of the Pictet Biotech Fund, a listed investment vehicle.
Vincent trained as a postdoctoral fellow in Geneva (Hoffman-La-Roche and Human Frontier Science Program fellow) and at the National Cancer Institute in Bethesda, MD. He completed a Certificate in International Finance and Global Markets at the Georgetown University School of Business and holds an MS in Computational Sciences, an MS in Molecular Biology, and a PhD in Molecular Biology, all from the University of Geneva.