Thomas Goebel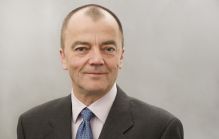 Principal
Geneva
Thomas Goebel joined NeoMed Management in 2005 as a Senior Associate and became a Principal in 2008. He has 15 years of experience of venture capital investing in healthcare in Europe.
Previously Thomas was a global biotechnology analyst for Pictet & Cie, Switzerland's largest private bank. He was also Manager of Regulatory Affairs with worldwide responsibilities at Firmenich SA, a global leader in fragrances, flavourings and fine chemicals.
Thomas has been a board member of Sequana Medical AG, Diagnoplex SA and Kuros Biosurgery AG and a board observer of Novexel SA.
Thomas holds a Ph.D. in molecular biology from the University of Geneva, Switzerland.