Portfolio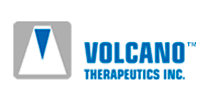 Volcano Corp. is a company that develops, manufactures and commercialises a broad suite of devices designed to facilitate endovascular procedures, enhance the diagnosis of vascular and structural heart disease and guide optimal therapies.
The company's intravascular ultrasound (IVUS) product line includes ultrasound consoles that can be integrated directly into virtually any modern cath lab and single use disposable imaging catheters.
In 2006 Volcano Corp. successfully completed an Initial Public Offering on NASDAQ (NASDAQ: VOLC).

Status: Realised