Portfolio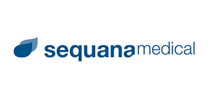 Sequana Medical SA (formely NovaShunt SA) is a medical device company dedicated to improving patient lives through innovative technologies to manage fluid within the body.
The company's first therapeutic product, the ALFApump® System, is a new solution to manage ascites, which can occur as a symptom of advanced liver disease, certain cancers or congestive heart failure.
Other applications of this core pump technology are in development.

Status: Active