Portfolio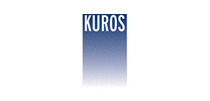 Kuros Biosurgery AG is a biotechnology company dedicated to developing biologics and biomaterials for local therapy within the core areas of trauma, wound and spine.
The company's products are based on a technology platform that allows the combination of natural and synthetic matrices to active molecules and ensures its controlled release thereof.
Kuros Biosurgery AG has several products in clinical stages and its lead product KUR-111 met its primary efficacy endpoint in a Phase IIb study for tibial plateau fractures.

Status: Realised