Portfolio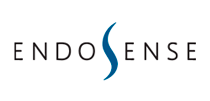 Endosense SA is a medical device company focused on improving the efficacy, safety and reproducibility of catheter ablation for the treatment of cardiac arrhythmias.
Granted the CE mark in May 2009, Endosense SA's TactiCath® is the first and only force-sensing ablation catheter to give physicians a real-time, objective measure of contact force during the catheter ablation procedure.
TactiCath® has undergone considerable preclinical and clinical testing, the results of which have created a solid foundation of evidence supporting the feasibility, safety and value of contact force sensing during catheter ablation.
In August 2013 Endosense SA was acquired for total cash considerations of up to CHF309 million (USD331 million) by St. Jude Medical, Inc., a global medical device company (NYSE:STJ).

Status: Realised