Portfolio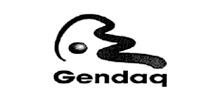 Gendaq Ltd was a biopharmaceutical company built on pioneering research on transcription factors known as zinc finger DNA binding proteins.
The company's gene regulation technology enables the up and down regulation of any gene in any eukaryotic cell and can be applied in areas as diverse as human therapeutics, gene therapy, disease diagnosis and functional genomics.
In 2001 Gendaq Ltd was acquired by Sangamo BioSciences, Inc., a company publicly traded on NASDAQ (NASDAQ:SGMO).

Status: Realised