Portfolio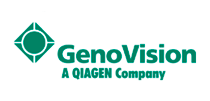 GenoVision AS was an innovative biotechnology company with a pioneering technology in nucleic acid sample preparation.
The company focused on systems for automatic isolation and purification of DNA, as well as diagnostic methods used in connection with organ transplants.
In 2002 GenoVision AS was acquired by Qiagen NV, a company publicly traded on NASDAQ (NASDAQ:QGEN).

Status: Realised