Portfolio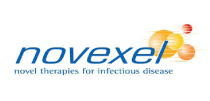 Novexel SA was a specialty pharmaceutical company focused on the discovery and development of novel antibiotics and antifungal agents to overcome significant global problem of microbial drug resistance.
The company was formed in 2004 as the result of a spin-out of the anti-infectives unit of Aventis Pharma, a world-leader in the discovery and provision of antimicrobial drugs.
In 2009 Novexel SA was acquired by AstraZeneca for a total cash consideration of up to $505 million.

Status: Realised