Portfolio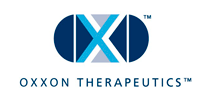 Oxxon Therapeutics Ltd was a biopharmaceutical company developing innovative antigen-specific immunotherapies to treat patients with chronic infectious diseases and cancer.
The company built a pipeline through its Hi-8™ PrimeBoost™ immunotherapy platform, an approach that allowed the rapid development of products to selectively stimulate and enhance immune responses against disease.
In 2007 Oxxon Therapeutics Ltd was acquired by Oxford BioMedica plc, a company publicly traded on the London Stock Exchange (LSE:OXB).

Status: Realised