Portfolio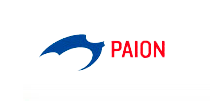 Paion AG is a biopharmaceutical company developing and commercializing innovative drugs in the field of stroke and other thrombotic diseases.
The company's lead drug candidate is Desmoteplase, which is currently in Phase III clinical trials for the treatment of blood clots after stroke incidence and is partnered with Lundbeck AS.
In 2005 Paion AG successfully completed an Initial Public Offering on the Frankfurt Stock Exchange (FSE:PA8).

Status: Realised