Portfolio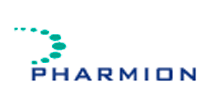 Pharmion Corp. was a biopharmaceutical company focused on acquiring, developing and commercializing innovative products for the treatment of hematology and oncology patients.
Pharmion Corp. had a number of products on the market including the world's first approved epigenetic cancer drug, Vidaza(R), a DNA demethylating agent.
In 2003 Pharmion Corp. successfully completed an Initial Public Offering on NASDAQ and in 2007 was acquired for total considerations of $2.9 billion by Celgene Corp. (NASDAQ:CELG).

Status: Realised