Portfolio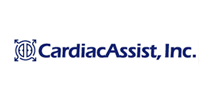 CardiacAssist, Inc. is a medical device company that develops, manufactures and markets cardiac assist devices.
The company developed a unique and proprietary platform technology to provide a short-term circulatory support system for cardiologists and cardiac surgeons.
The device called Tandemheart™ can be used to maintain heart function in connection with temporary relief of the heart muscle. Tandemheart™ system comes in two versions, one percutaneous and one implantable.

Status: Realised