Portfolio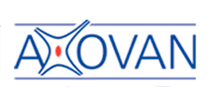 Axovan AG was a drug development company specializing in G Protein-Coupled Receptors (GPCRs).
The company had a fully functional drug discovery platform and a growing portfolio of drug candidates targeting GPCRs for various indications.
In 2003 Axovan was acquired by Actelion Pharmaceuticals Ltd, a company publicly traded on the Swiss Stock Exchange (SIX:ATLN) and a previous NeoMed Innovation II portfolio company.

Status: Realised