Portfolio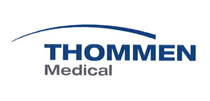 Thommen Medical SA is a medical device company committed to research, development, manufacture and marketing of innovative products and services for implant dentistry.
The Thommen Implant System covers the entire range of implant dentistry indications and yet it is simple and concise. It has innovative designs to help clinicians achieve reliable, high-quality, aesthetic results.
The Thommen Implant System is sold and supported around the world by dedicated subsidiaries or exclusive distribution partners.

Status: Realised