Portfolio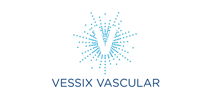 Vessix Vascular, Inc. is a medical device company developing a novel radiofrequency balloon catheter technology for the treatment of uncontrolled hypertension via percutaneous renal denervation.
The company's lead product, the V2 Renal Denervation System, is now CE-marked (Europe) and TGA (Australia) approved for treating hypertension.
In 2012 Vessix Vascular, Inc. was acquired by Boston Scientific Corporation (NYSE: BSX) for a total cash consideration of up to $425 million.

Status: Realised