Portfolio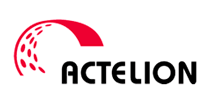 Actelion Pharmaceuticals Ltd is a biopharmaceutical company. Its lead product Tracleer® is an orally available dual endothelin receptor antagonist.
Tracleer® was licensed from Hoffmann-La Roche and further developed and commercialised by Actelion Pharmaceuticals Ltd as a therapy for pulmonary arterial hypertension. The company built commercial operations to market the product through its own subsidiaries in key markets worldwide.
In 2000 Actelion Pharmaceuticals Ltd successfully completed an Initial Public Offering on the Swiss Stock Exchange (SIX:ATLN).

Status: Realised