Portfolio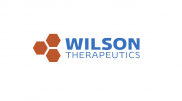 Wilson Therapeutics AB (publ) is a drug development company, that develops novel therapies for patients with rare diseases such as Wilson Disease.
Patients with Wilson Disease suffer from an overload of copper in the liver, brain and other tissues resulting in organ damage and dysfunction. It is universally fatal if left undiagnosed and untreated.
The company' lead product, Decuprate®, is a proprietary de-coppering agent, which is expected to improve control of copper in the body and thereby to improve treatment of the disease. Decuprate is currently being evaluated in a Phase II clinical study.
In 2016 Wilson Therapeutics successfully completed an Initial Public Offering on NASDAQ Stockholm (STO:WTX).

Status: Realised