Portfolio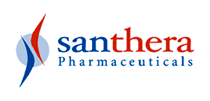 Santhera Pharmaceuticals Ltd is a company focusing on the development and marketing of innovative pharmaceutical products for the treatment of neuromuscular and mitochondrial diseases.
Santhera Pharmaceuticals Ltd was founded in 2004 through the merger of MyoContract AG and Graffinity Pharmaceuticals AG. The company's lead product Catena® is currently marketed in Canada to treat patients with Friedreich's Ataxia.
In 2006 Santhera Pharmaceuticals Ltd successfully completed an Initial Public Offering on the Swiss Stock Exchange (SIX:SANN).

Status: Realised